Marketing Automation is accessible for all businesses, it's here to stay and we're here to help you harness its power!

is our tool we apply together with you to understand your customer and easily nurture your pipeline to close more leads.
Read on for more info or contact us now to inquire about what Marketing Automation can do for you.
What is Marketing Automation?
Marketing automation refers to software platforms that help businesses automate their marketing and sales engagement processes to generate more leads, convert those leads to sales and optimize ROI. At M1 Agency, we automate marketing tasks for our clients like email marketing, social media posting, chatbots and ad campaigns. This provides incredible efficiency and a more personalized experience for your customers.
Download the Ultimate Guide to Marketing Automation Terminology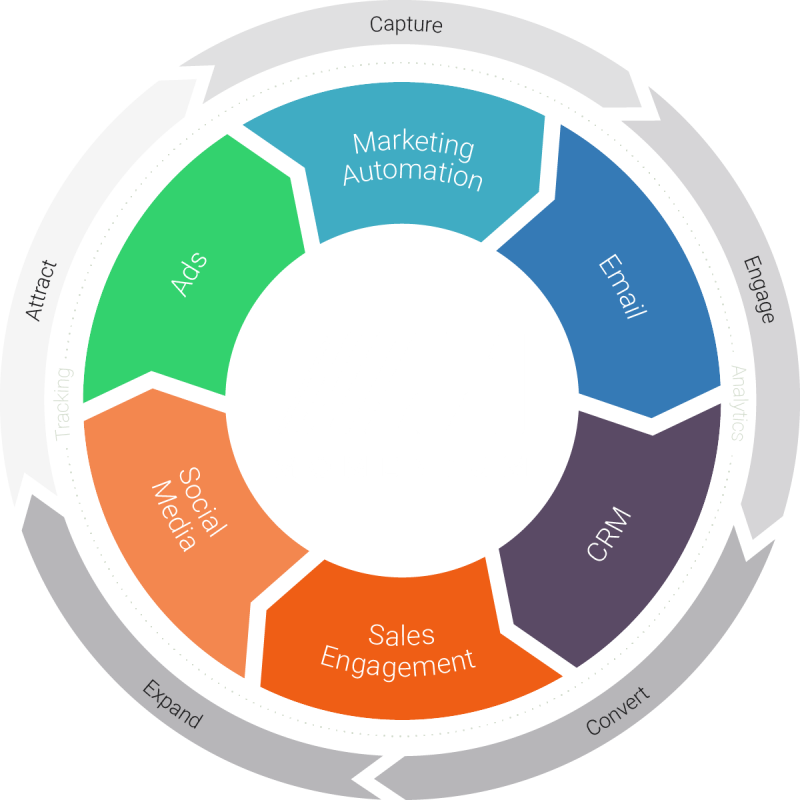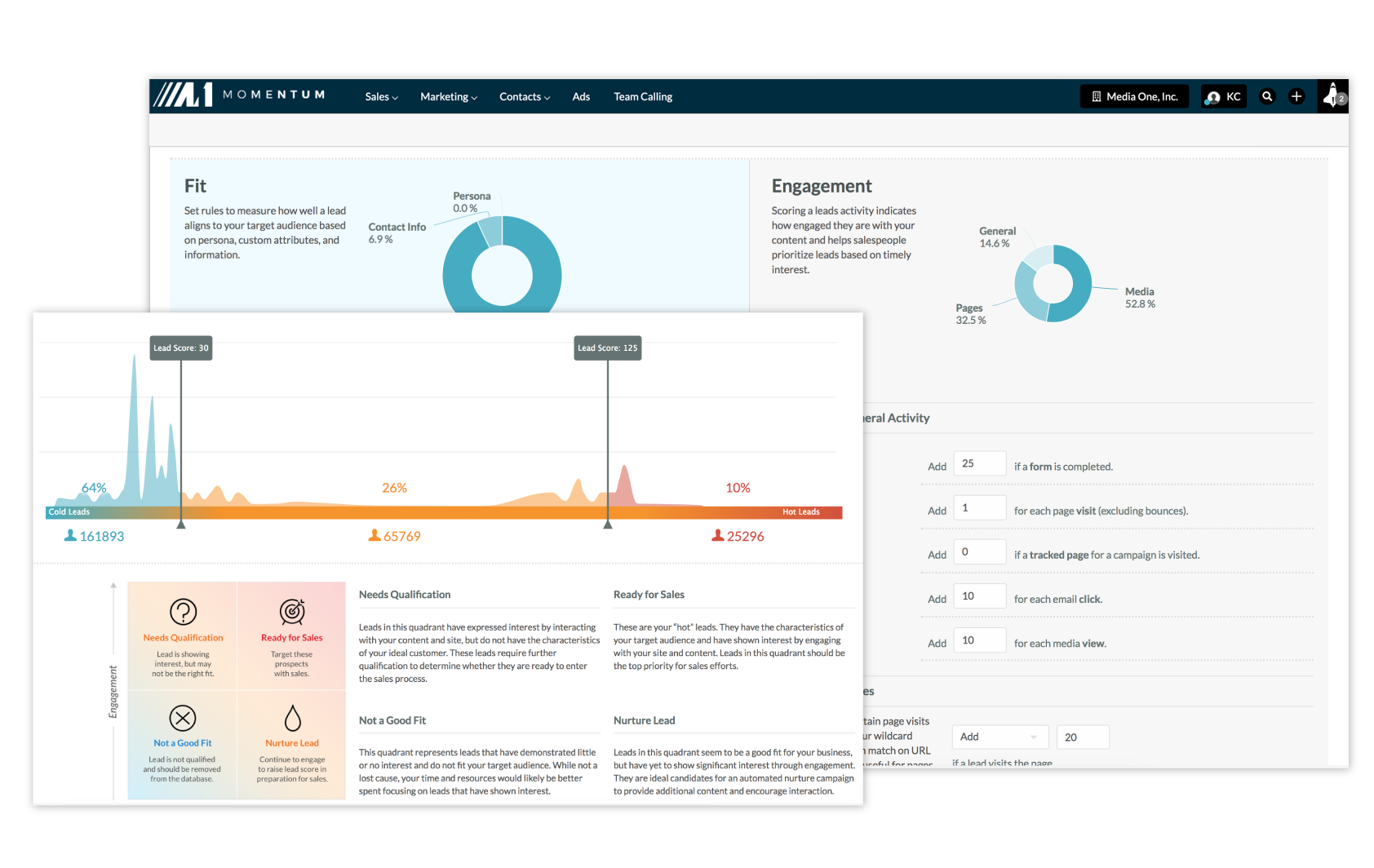 How Does Marketing Automation Work?
The short version is that marketing automation generates leads and converts them through customization. It allows you to search for potential leads automatically, then automatically and manually dig through your options to narrow down your list to your best possible leads. By paying attention to your engaged leads and their behaviors, you can craft targeted campaigns that meet their needs, and ultimately, capture conversions.
Why do we need Marketing Automation?
The challenge for most businesses is getting a full overview of the effectiveness of their marketing activities. Only marketing automation can help business owners drill down into what is converting best while having the ability to deliver personalized and automated campaigns or messages. In addition, there are so many platforms out there like email marketing tools, CRMs, social schedulers, blogs and charbots. Well, using Momentum it has all of these tools available to use, at a fraction of the cost, and all the data and analytics available in one system.
Momentum will help you take leads from the top of the marketing funnel right through to closed sales all trackable and measured.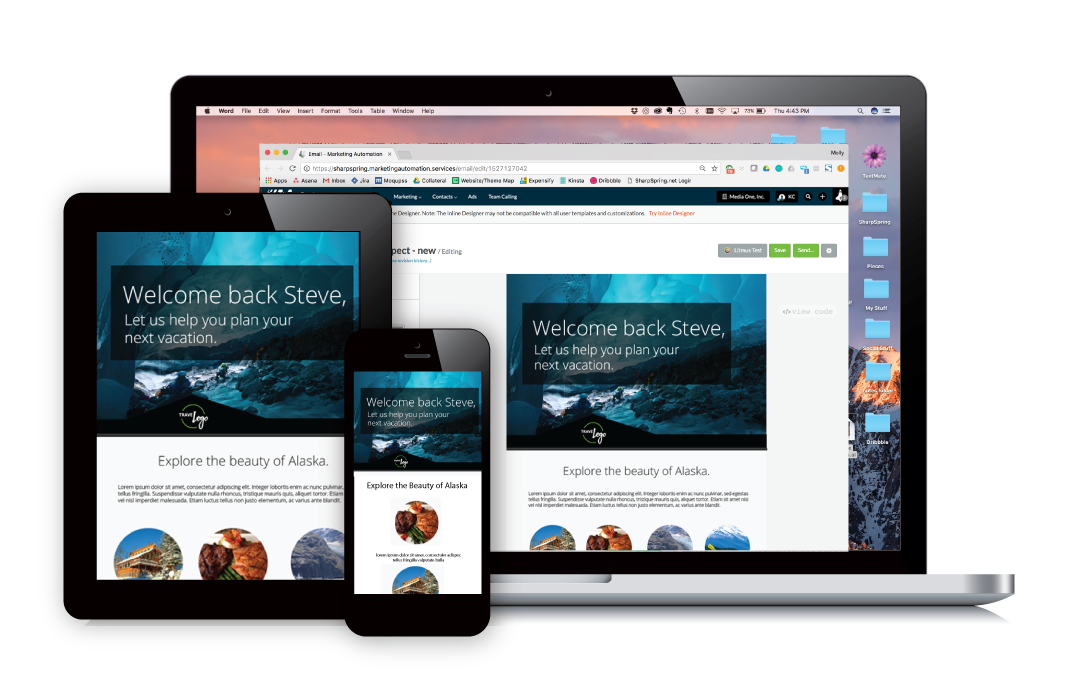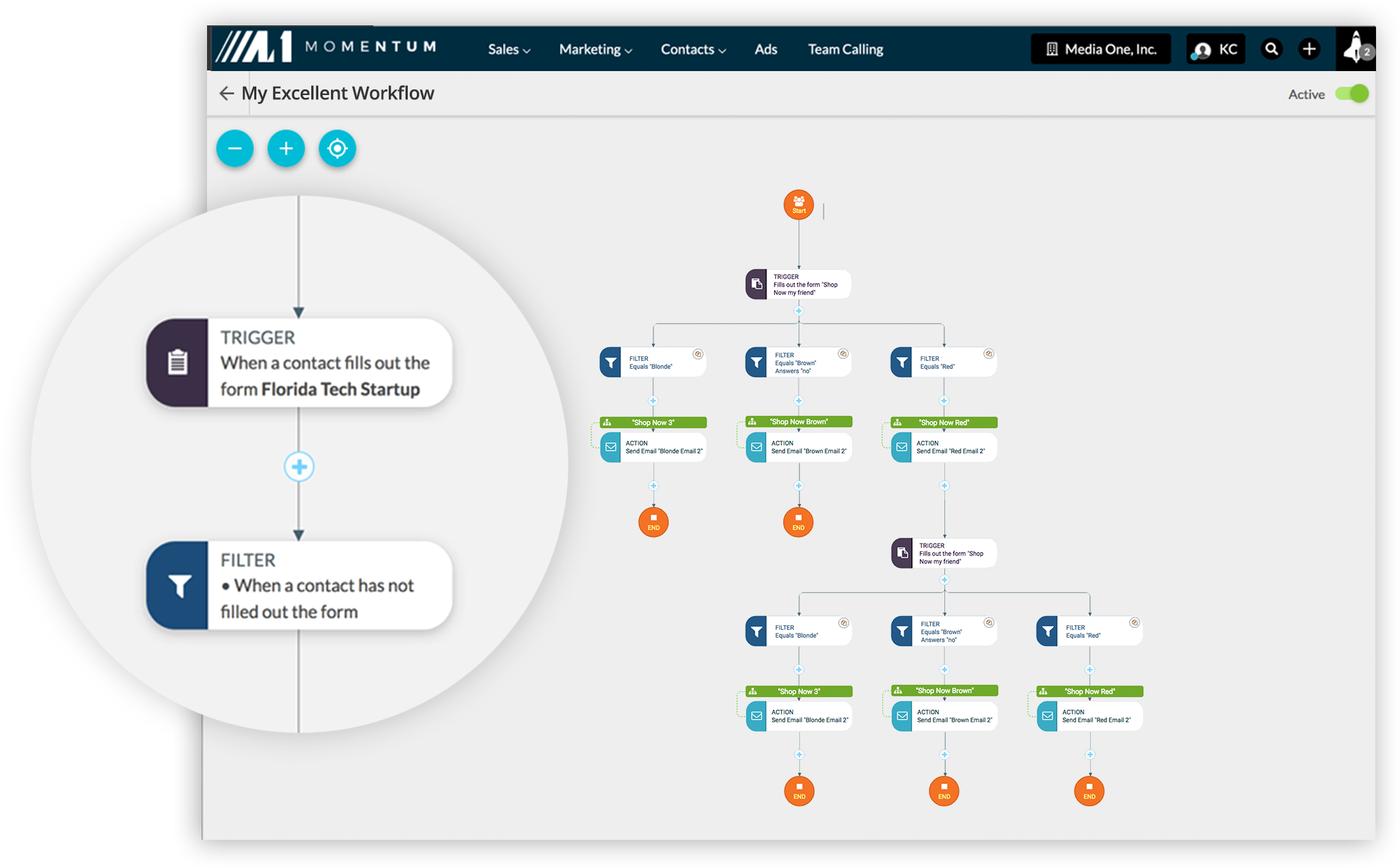 We're ready to partner with you.
Businesses rely on us to help them deliver on their goals. We can help you set-up and deliver a marketing automation program. Momentum is so cost effective with an easy-to-use interface. We'll save you time with automations and drive efficiency so you're not leaving any leads on the table. With a built-in CRM (or we can add a 3rd-party CRM) you're getting end-to-end attribution and data on your marketing and sales efforts.
Download our Sales & Marketing Automation Feature Guide
Contact us to start building your

Drive more leads. Convert them to sales.
Optimize your entire funnel.
MARKETING AUTOMATION • EMAIL • CRM • SALES ENGAGEMENT • SOCIAL MEDIA • ADS