BUILDING A BRAND FROM NAME TO LOGO TO WEBSITE TO LAUNCH
SUMMARY
Palli Palli Paddle Board Rentals is family-owned operating in Victoria safely getting the community onto the water and into nature since 2015. With the largest fleet of paddle boards in Victoria, they deliver to 20 beautiful waterways on Southern Vancouver Island and on the Sunshine Coast. They also manufacture and sell their own boards!
Palli Palli came to M1 Agency to help them evolve their brand with a new name and a full rebranding. In addition, we designed and developed a new website, customized their online booking system and wrote a marketing strategy and campaign to launch their new brand! All supported by Marketing Automation – Momentum.
RESEARCH & STRATEGY
Brand Identity & MESSAGING
UX/UI DESIGN

WEBSITE DEVELOPMENT
VIDEO PRODUCTION
CAMPAIGNS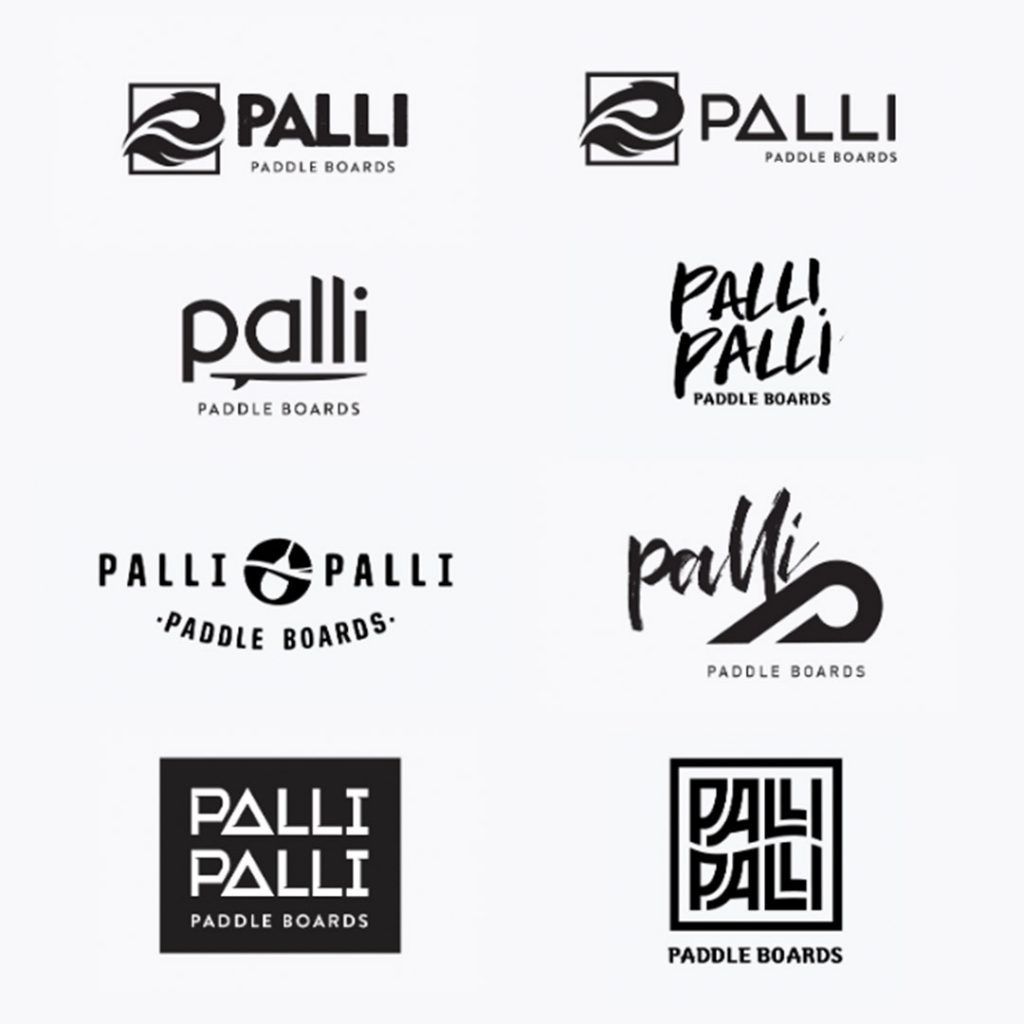 We worked with Palli Palli Mobile Paddle Board Rentals, utilizing our creativity to design a brand that captures their adventurous spirit. We developed the name, logo, and brand identity, including typeface, colors, and framework.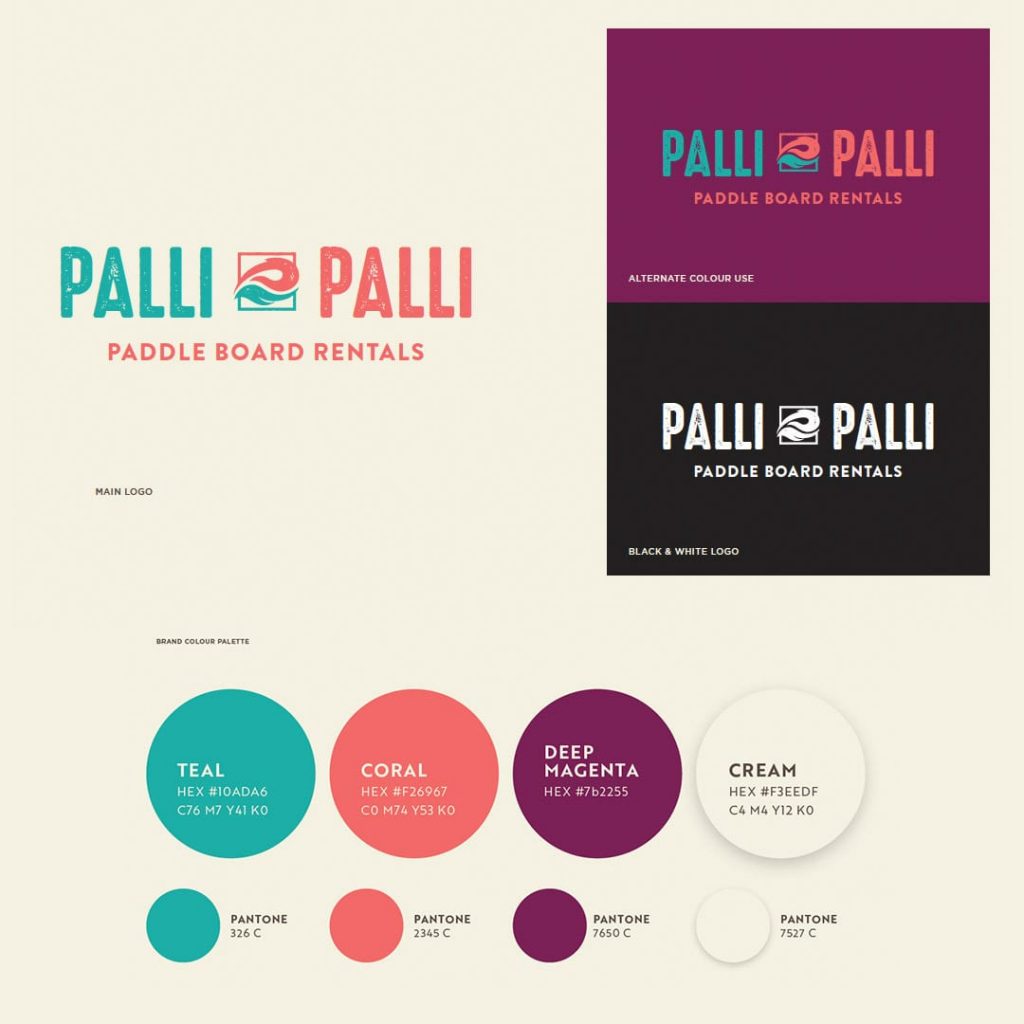 As part of the branding project, we designed and developed Palli Palli Mobile Paddle Board Rentals' new website, implementing modern UI/UX practices and seamlessly integrating their booking system. The website effectively showcases the Palli brand, offers a smooth online booking experience, and serves as an ecommerce platform for board sales.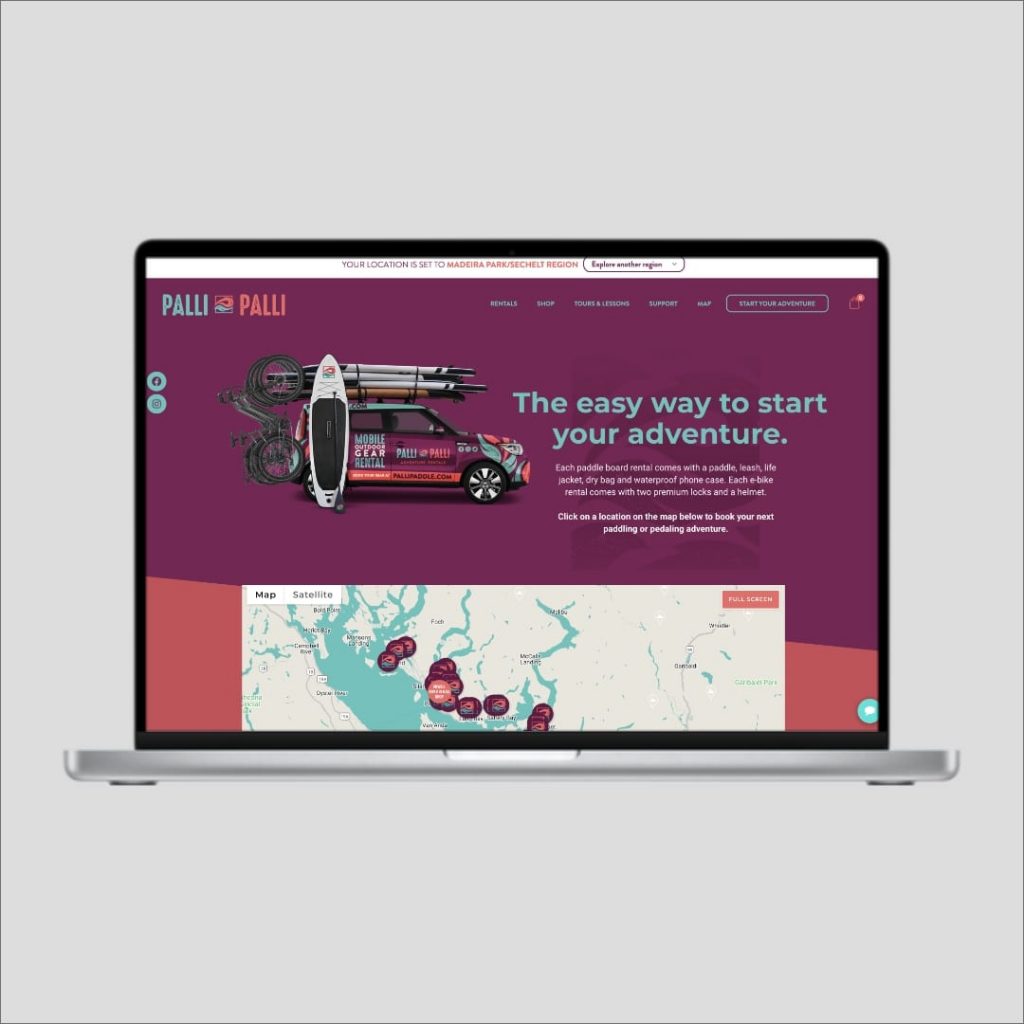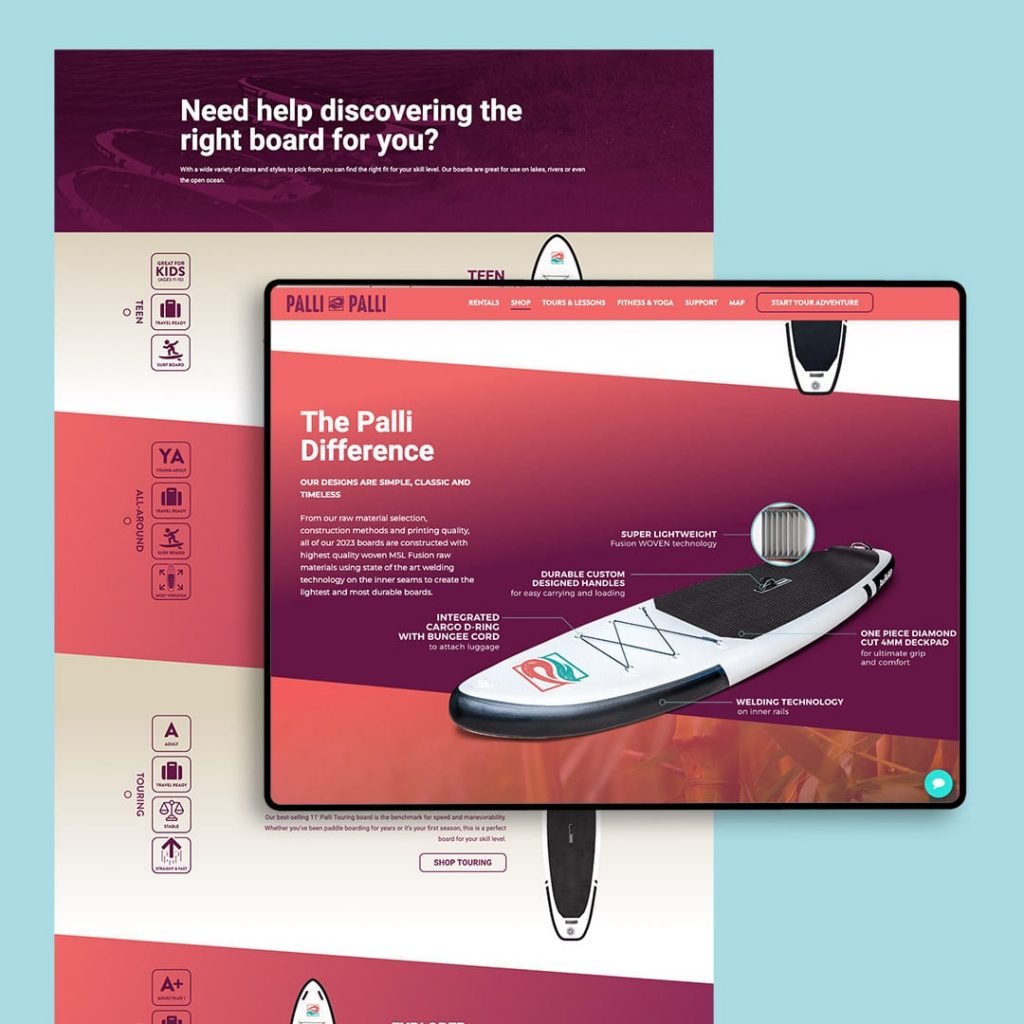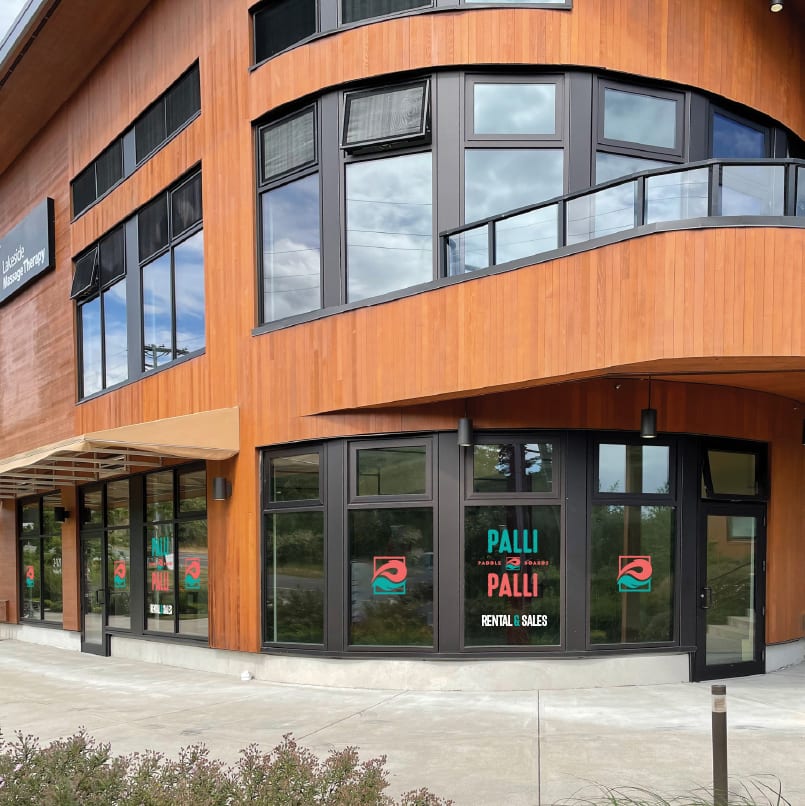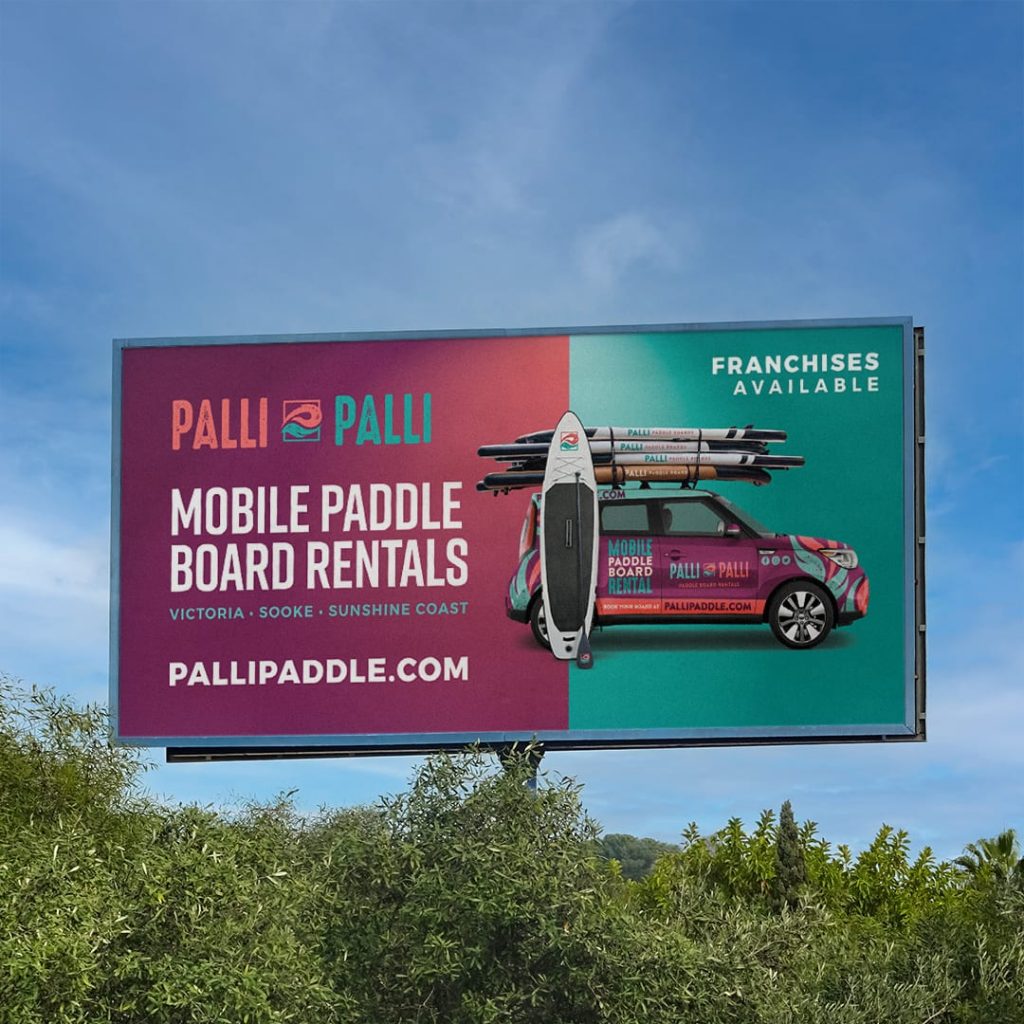 We maintained consistent branding for Palli Palli Mobile Paddle Board Rentals across all customer touch-points, including their website, car wraps, board designs, brochures, collateral, email marketing, and social media management.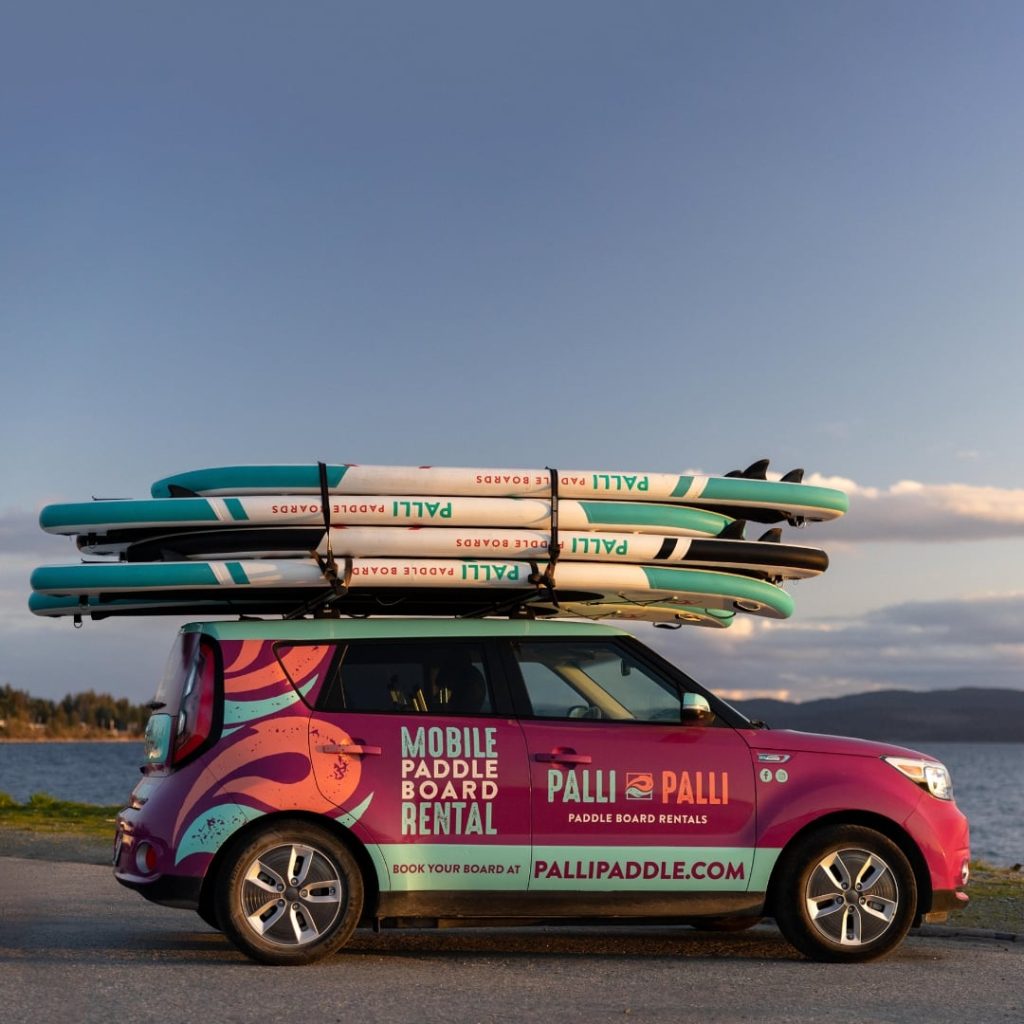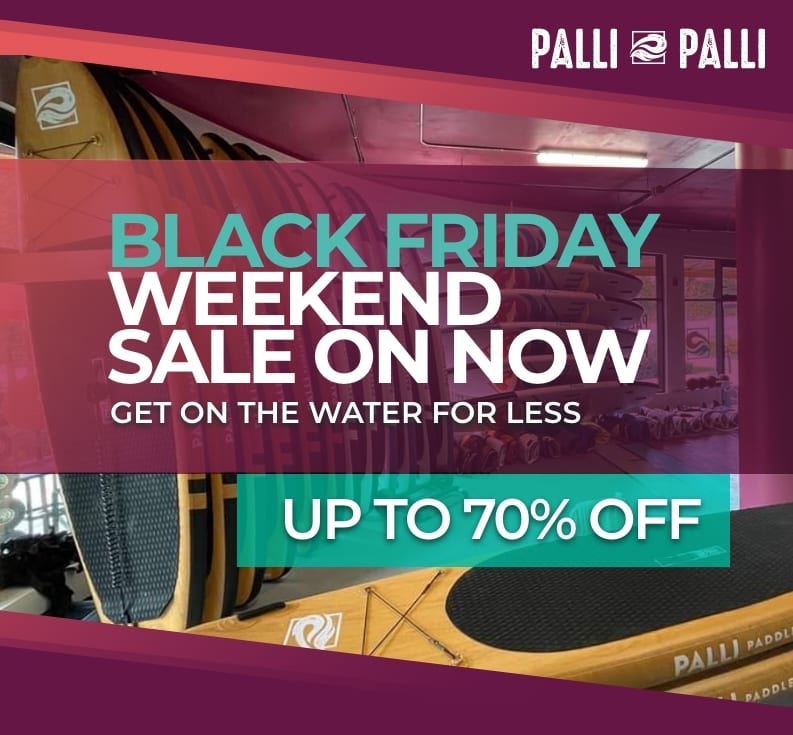 With all the brand elements, collateral and website in place our next priority was to launch this new brand and run campaigns to build awareness and drive rental and board sales.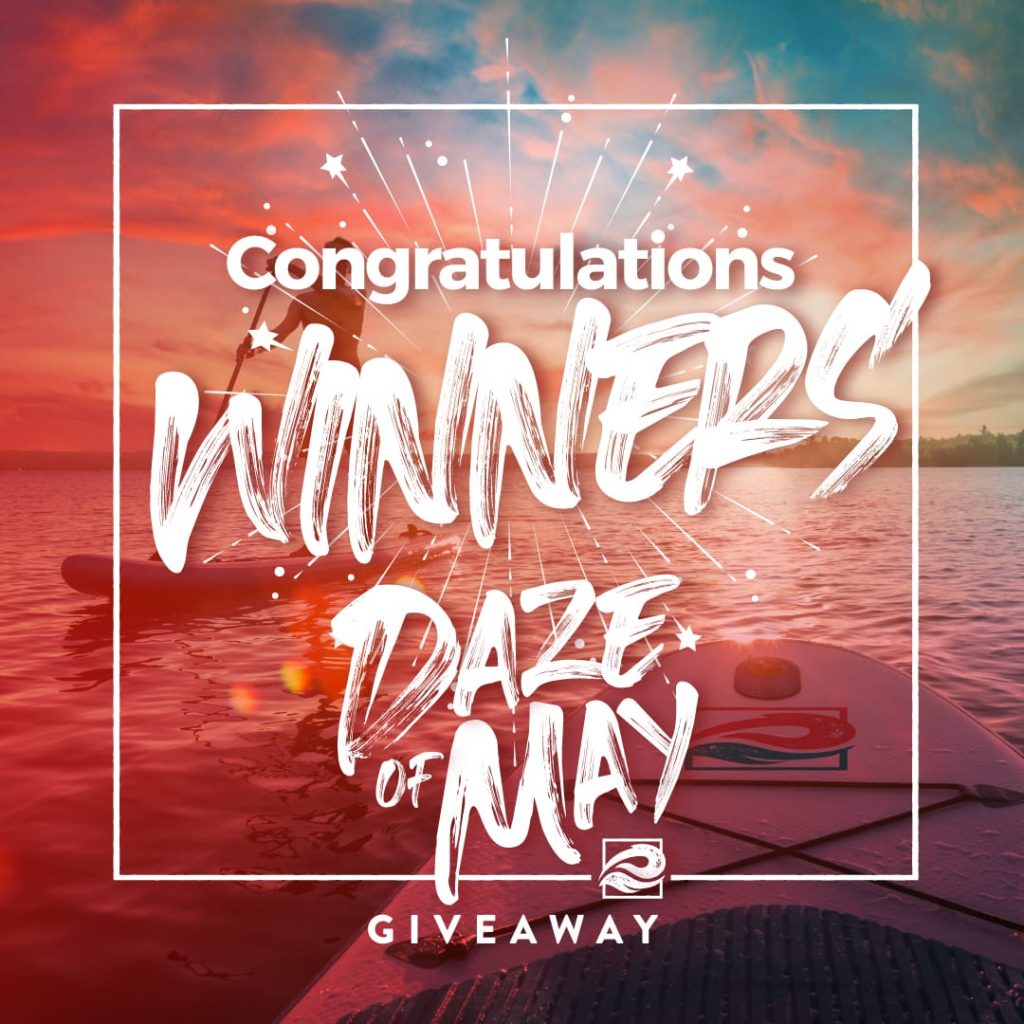 Branding – new name, new logo, new brand – delivered on time.
Website – new website and online booking system – delivered on time
Campaigns – delivered 12 campaigns
Leads – generated 4,500 leads
We delivered their new name, new logo, new website and new online booking system on time and ready for the paddle board season. We launched the brand and the new campaign over the summer of 2021. Palli had 3x sales growth year on year. Our partnership with Palli continues.