LAUNCHING THE ICONIC MOTO 360 GLOBALLY
SUMMARY
The iconic Moto 360 is one of the most known and famous smartwatches. The 1st  generation launched in 2014 and the 2nd generation launched in 2015. Motorola was preparing for the 3rd generation launch in 2019. 
They were looking for a full-service agency partner to launch an integrated global marketing campaign. Our first task, write a global launch marketing strategy and plan in order to truly understand the industry, the business and the customer. From there we built a new Moto 360 website, designed and prepared a global advertising campaign, coordinated and ran the global launch event in London, England and brought the Moto 360 back to market around the world. 
RESEARCH & STRATEGY
MESSAGING
UX/UI DESIGN

GLOBAL CAMPAIGNS
SOCIAL CHANNELS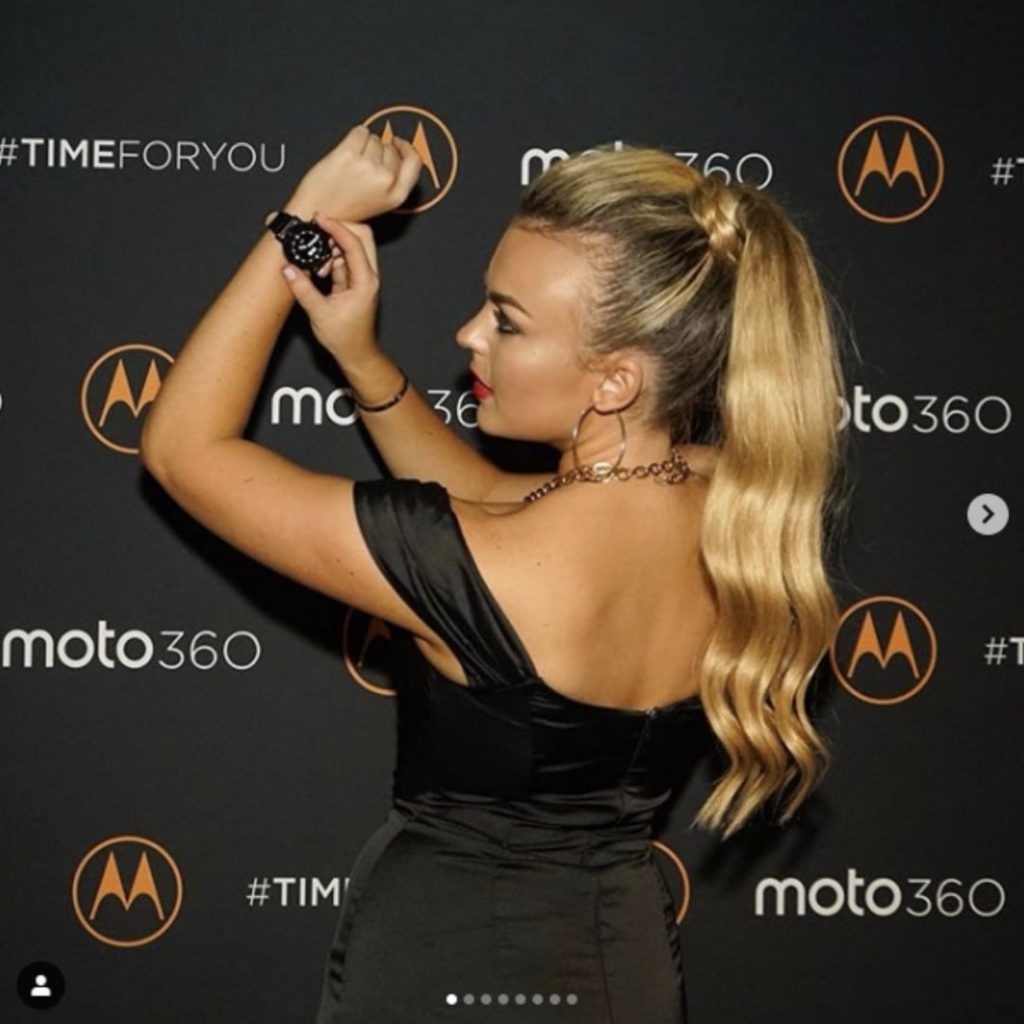 This high-profile event was planned to coincide with the global campaign rollout in October of 2019. The event was run in London at the underground club Beat. With over 100 guests and 35 press in attendance the Moto 360 launched on time! We were responsible for the launch strategy, alignment and approval with Motorola Senior Management, planning, implementation and reporting.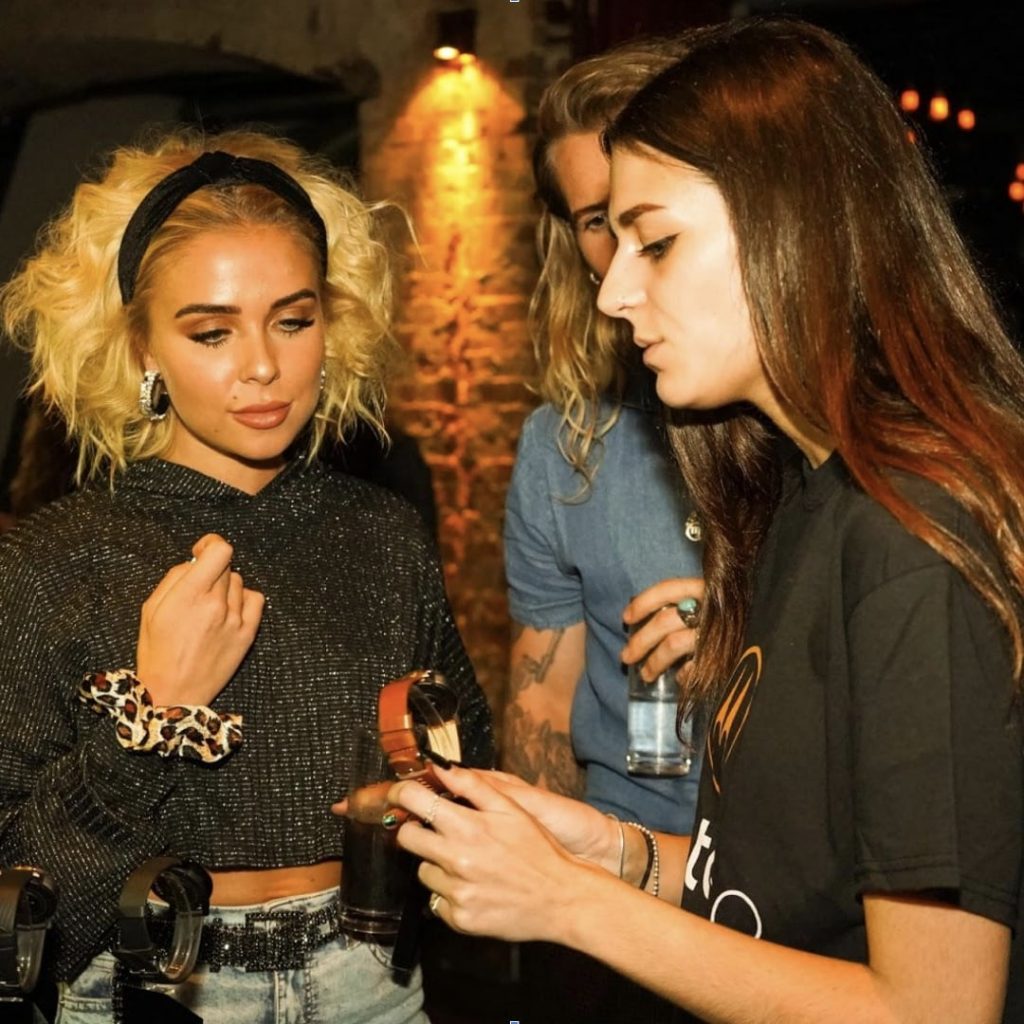 With an iconic brand comes a best-in-class website design to optimize visitor engagement and sell-through. For the new Moto 360 website we focused on premium-level creative content with interactive elements to best showcase the product while pulling people into the site improving the close rate. It integrated parallax scrolling effects and added interactivity on the watches themselves, for example, you could click on the highlighted area and then see the Google Animated feature.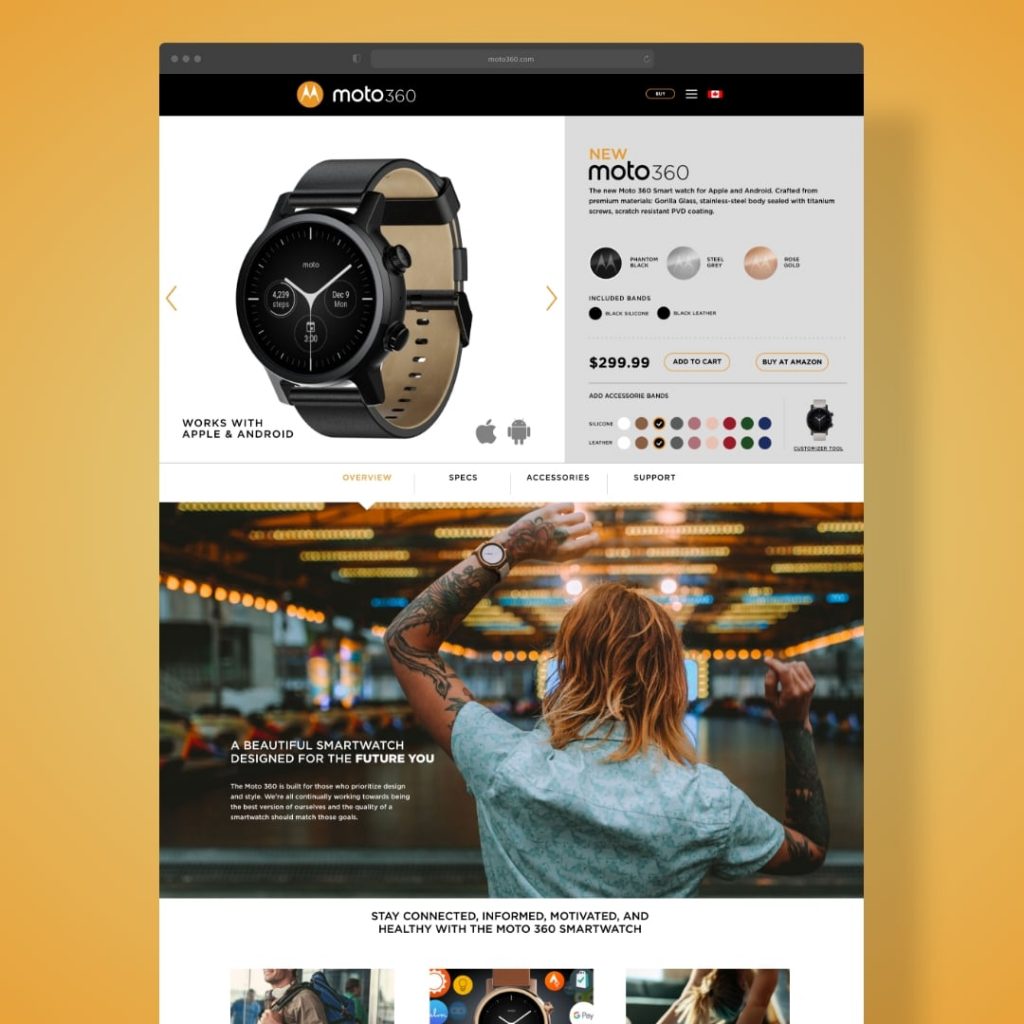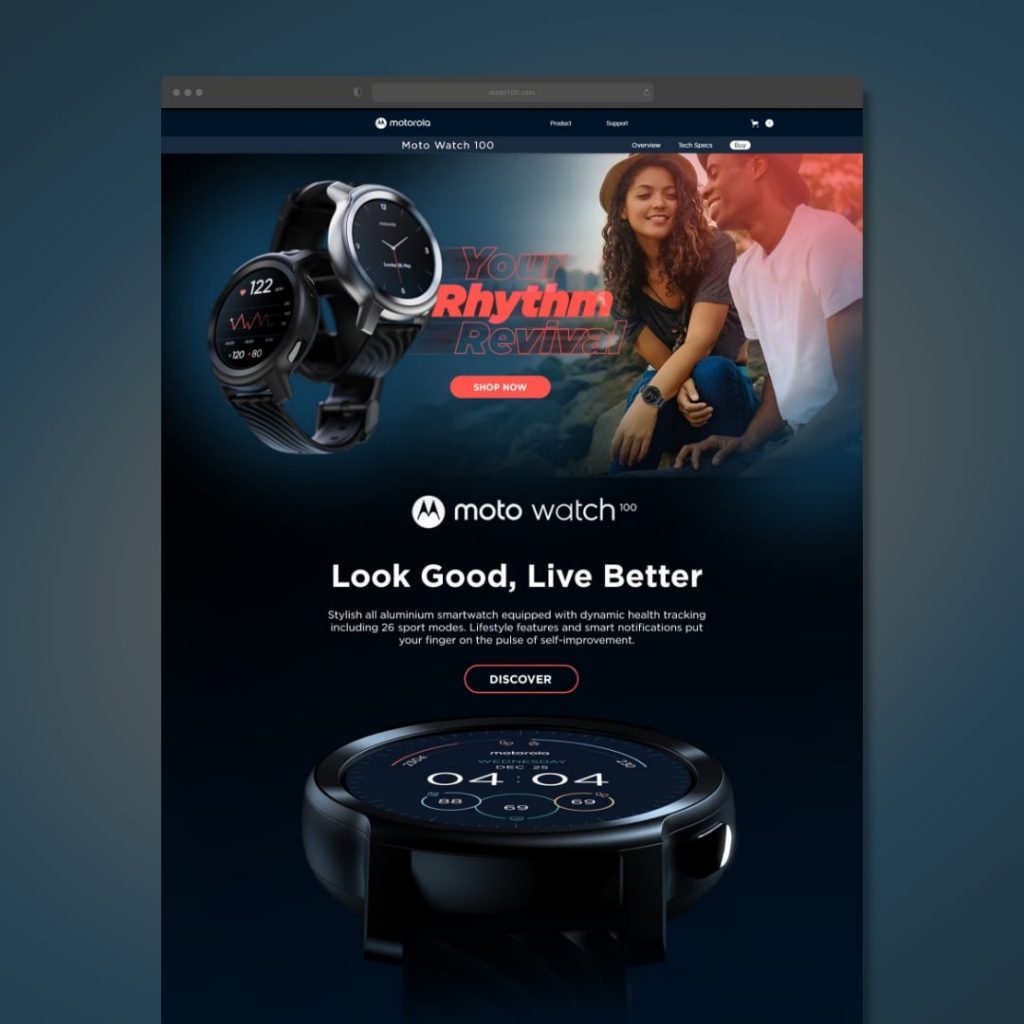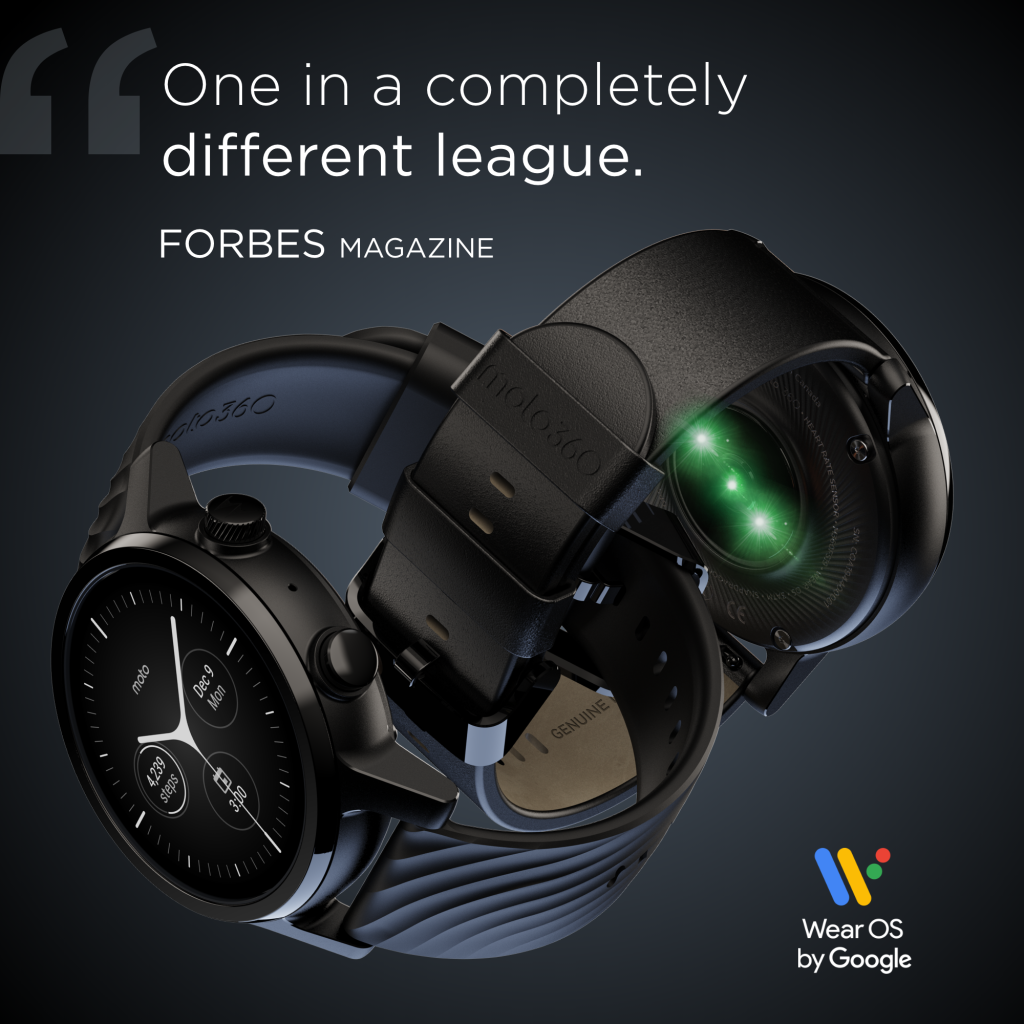 Motorola also needed us to set-up, launch and build up their social channels. We built out a social media content strategy that set clear goals and who we needed to target and we focused on key content categories to focus our social channel asset development. We designed assets, wrote copy, managed the channel and launched posts.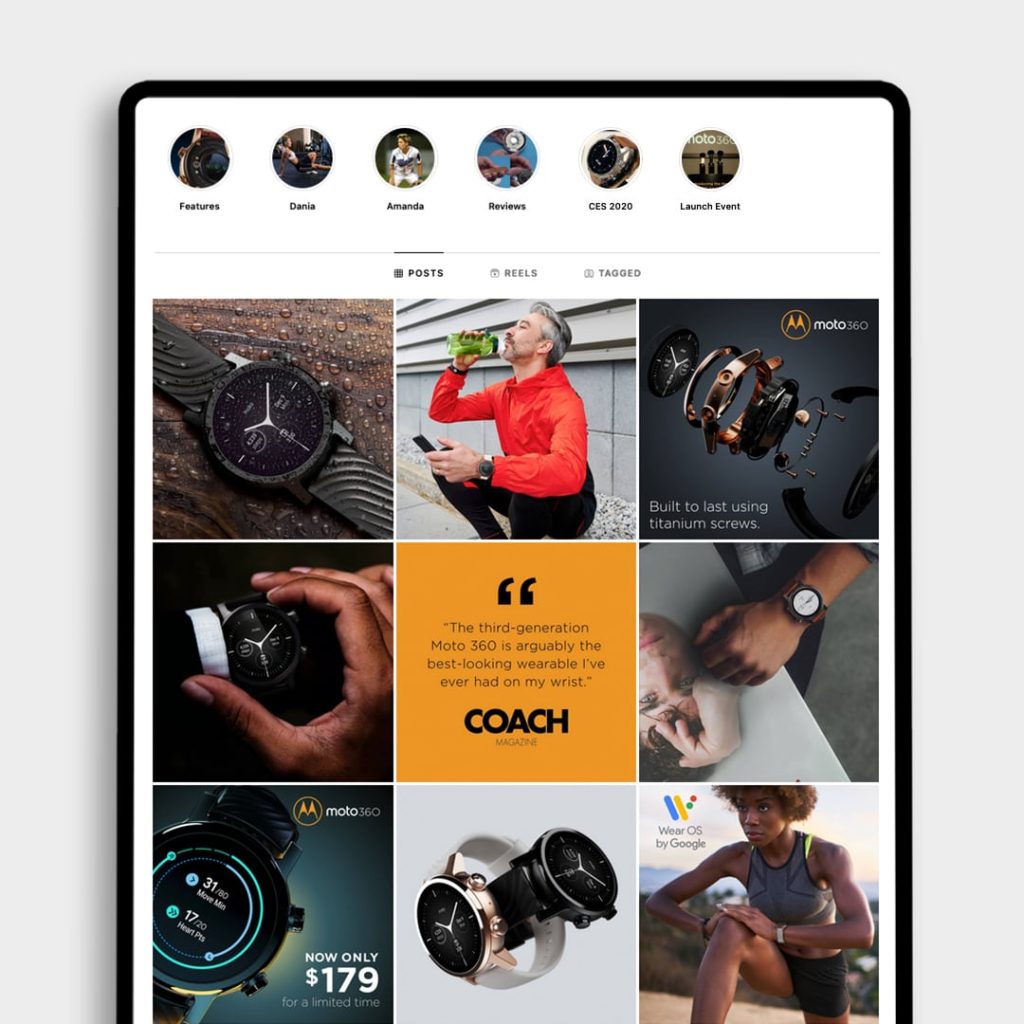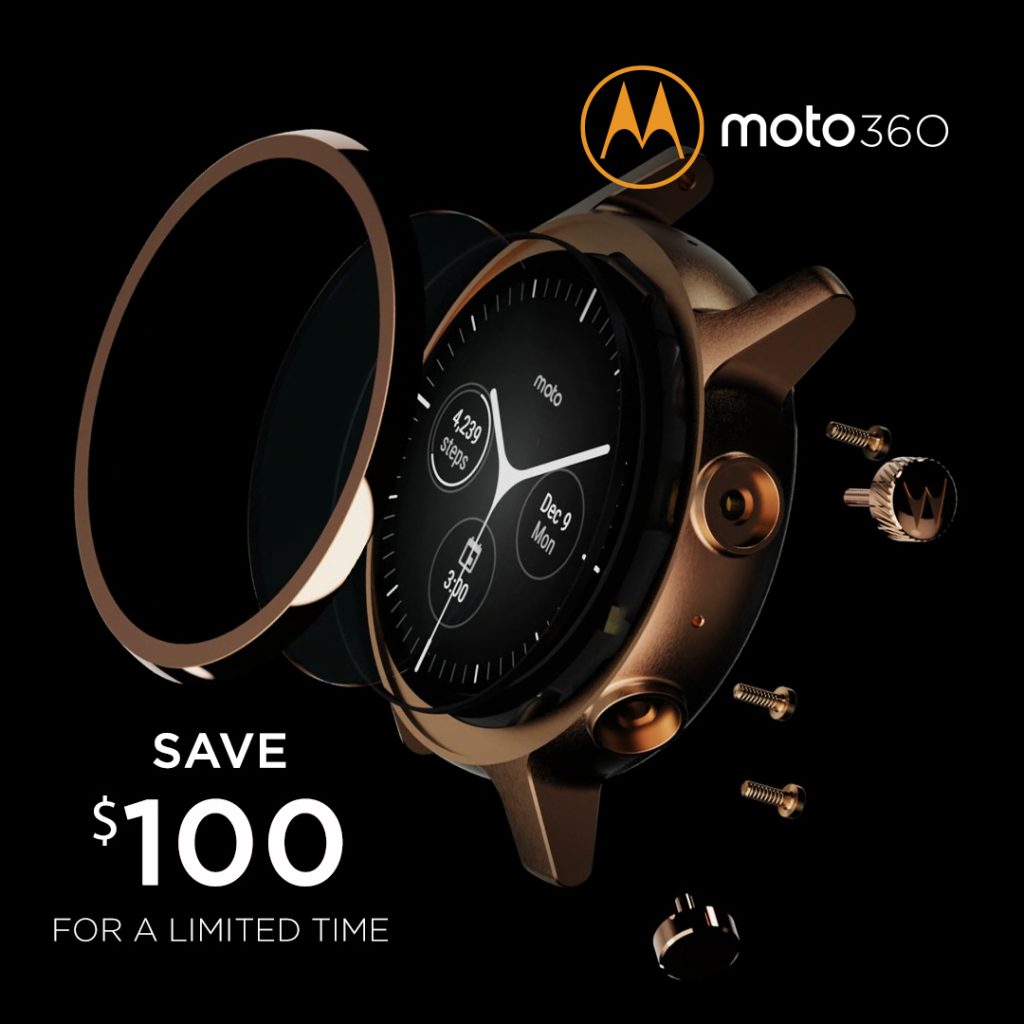 Motorola was looking for a campaign strategy and plan for the launch of the Moto 360. We built out a strategy that was digitally driven with its messaging built around a smartwatch that helps you connect with what matters. Our objective was to build awareness and move to consideration over time. We did the design and copywriting for all ads, formalized the media planning and buying and led the implementation, optimization and campaign reporting.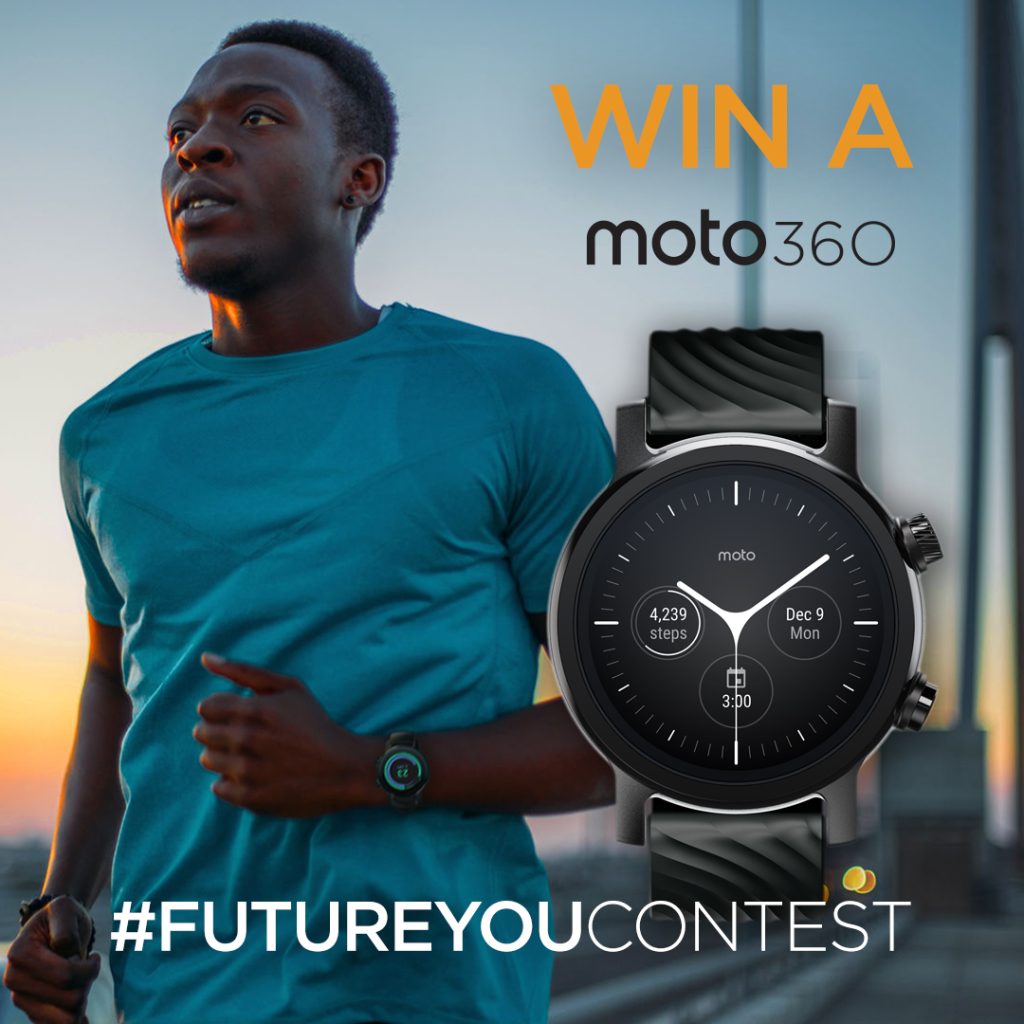 24,000+


AVG. WEBSITE VISITORS MONTHLY
Launched in the  US, Canada, UK, Germany, Italy, France, and Spain.
Create new Facebook and Instagram channels and built organic following to 65k and 6.5k respectively.
400+ media placements across 75+ countries.
24,000 avg. monthly visitors and a 30% conversion to ecommerce page. 
5,948 new newsletter subscribers.
The integrated global marketing campaign launched in October 2019. With a flawless rollout the brand received incredible press coverage and we were able to convert 30% of visitors to the ecommerce page.