IMPLEMENTING A MARKETING APPROACH AT SCOTTY
SUMMARY
Scotty is a 70 year old family-owned and operated Vancouver Island business producing industry leading fishing products. They are the market leader in the Pacific Northwest known for innovation, customer service and quality.
Scotty performed well during the pandemic with strong sales but as the pandemic waned they knew they needed to focus on marketing and look to grow in new markets. They were looking for a full-service agency to help them promote their 70th Anniversary, modernize their website, build e-commerce capabilities and grow their business in new markets. All supported by Marketing Automation – Momentum.
UX/UI DESIGN
WEBSITE
MOTION GRAPHICS
CAMPAIGNS
Marketing Automation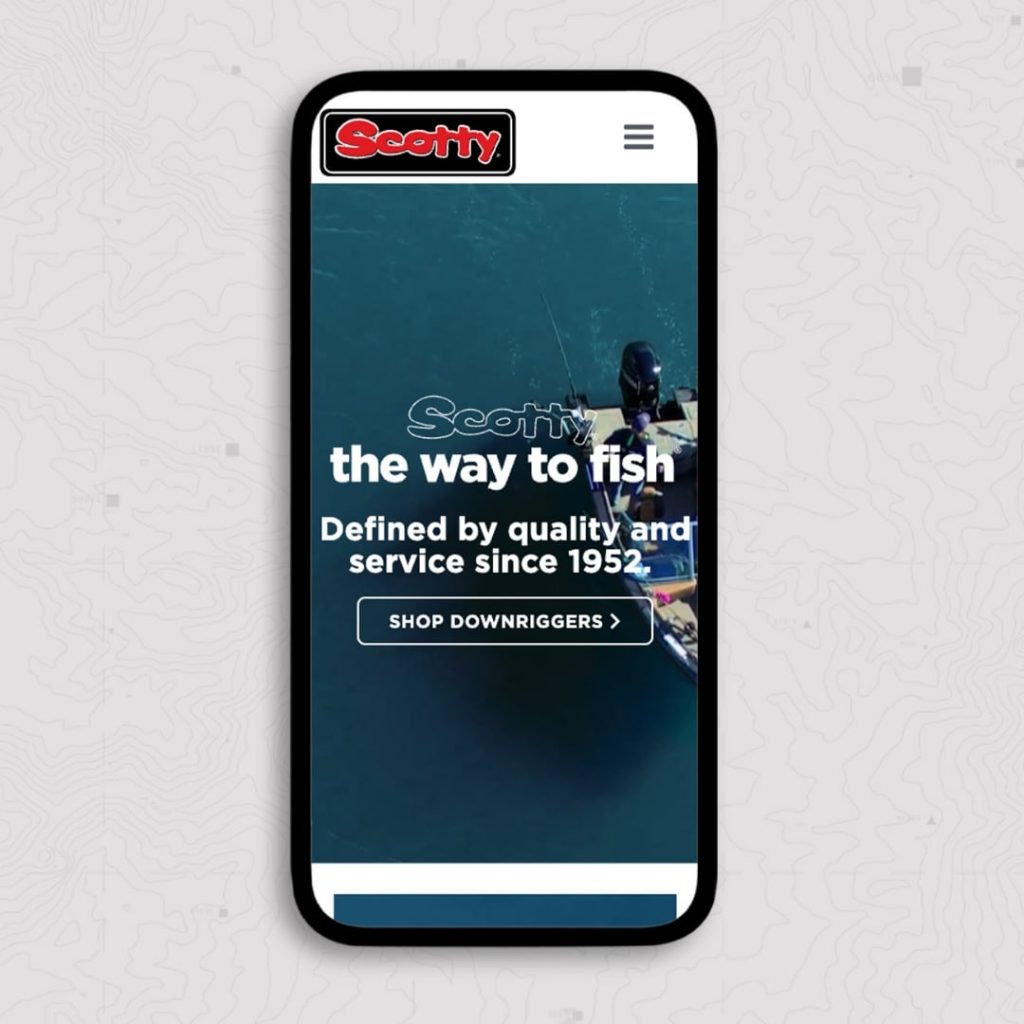 We revamped the outdated Scotty website to create a more compelling and immersive storytelling experience. Our redesign included category and product pages, effectively capturing the essence of the Scotty brand and enhancing user experience.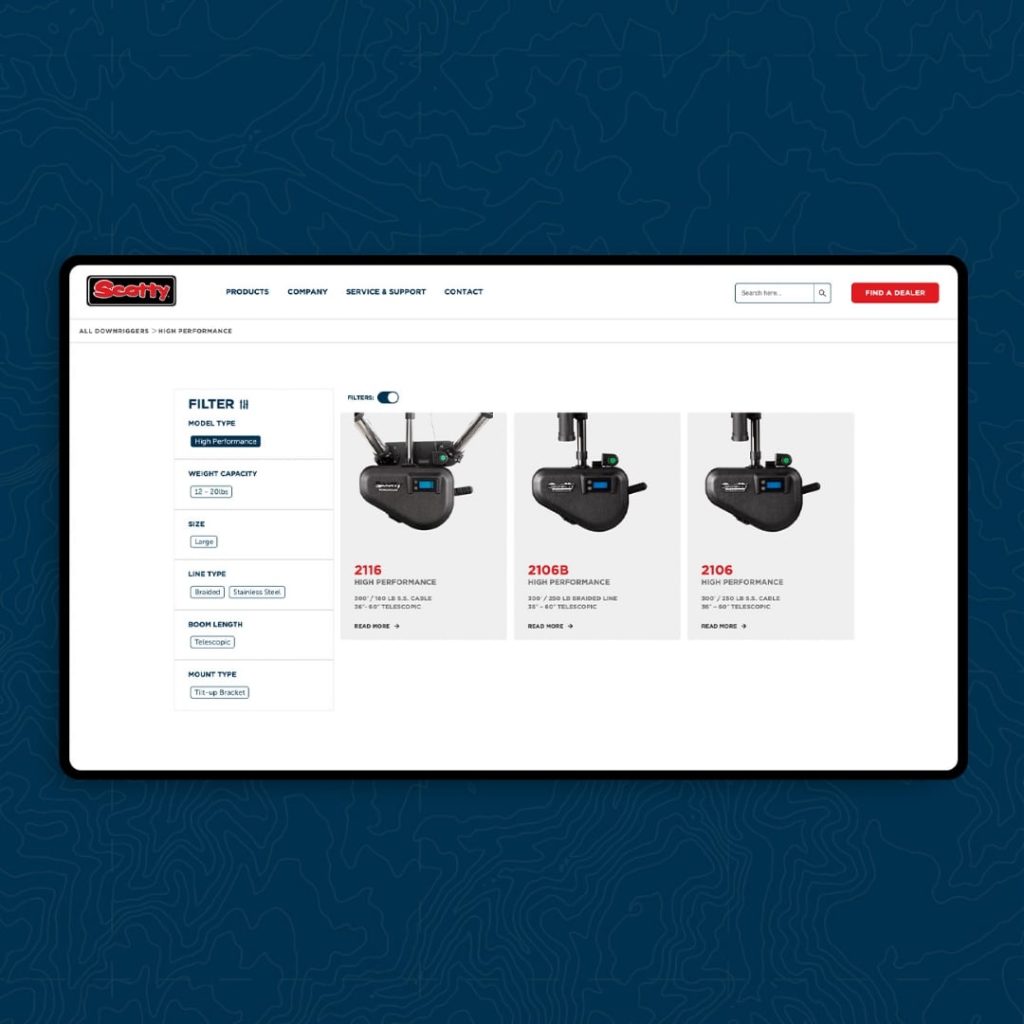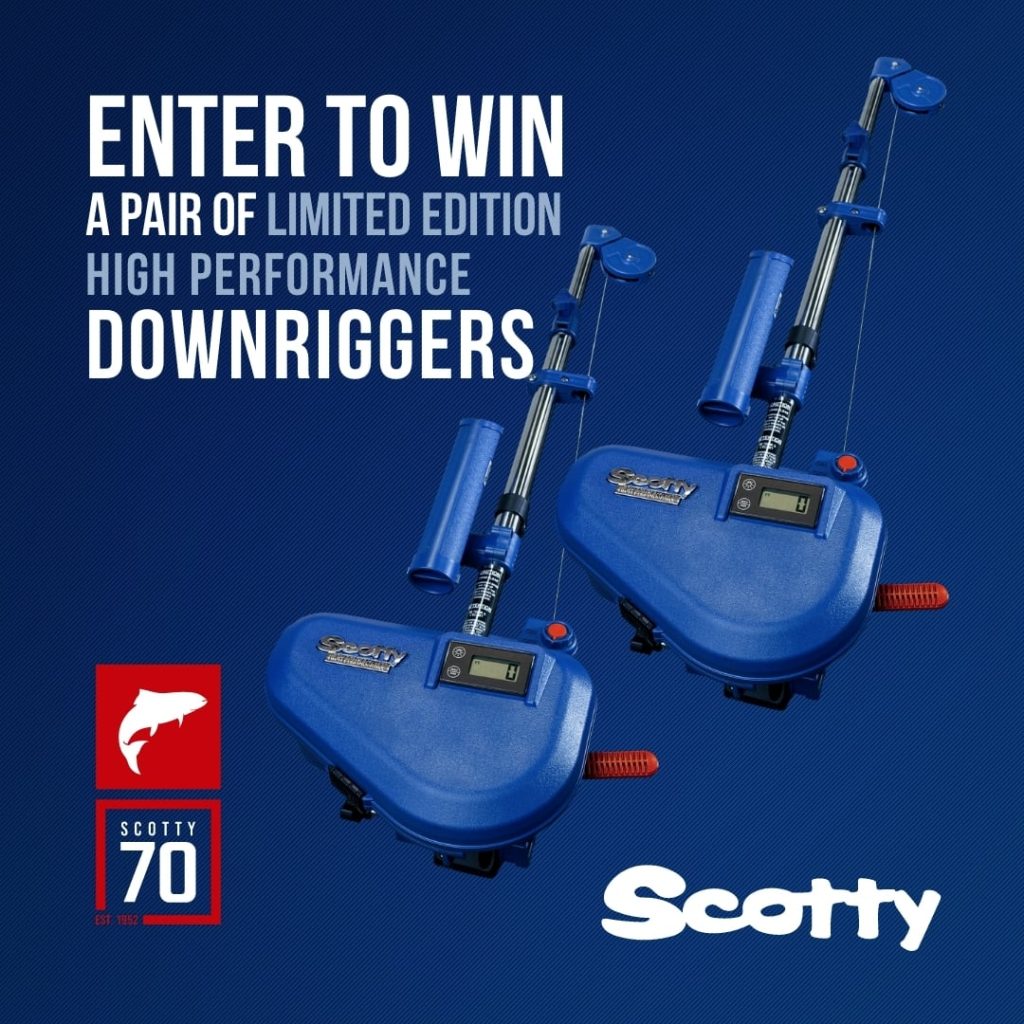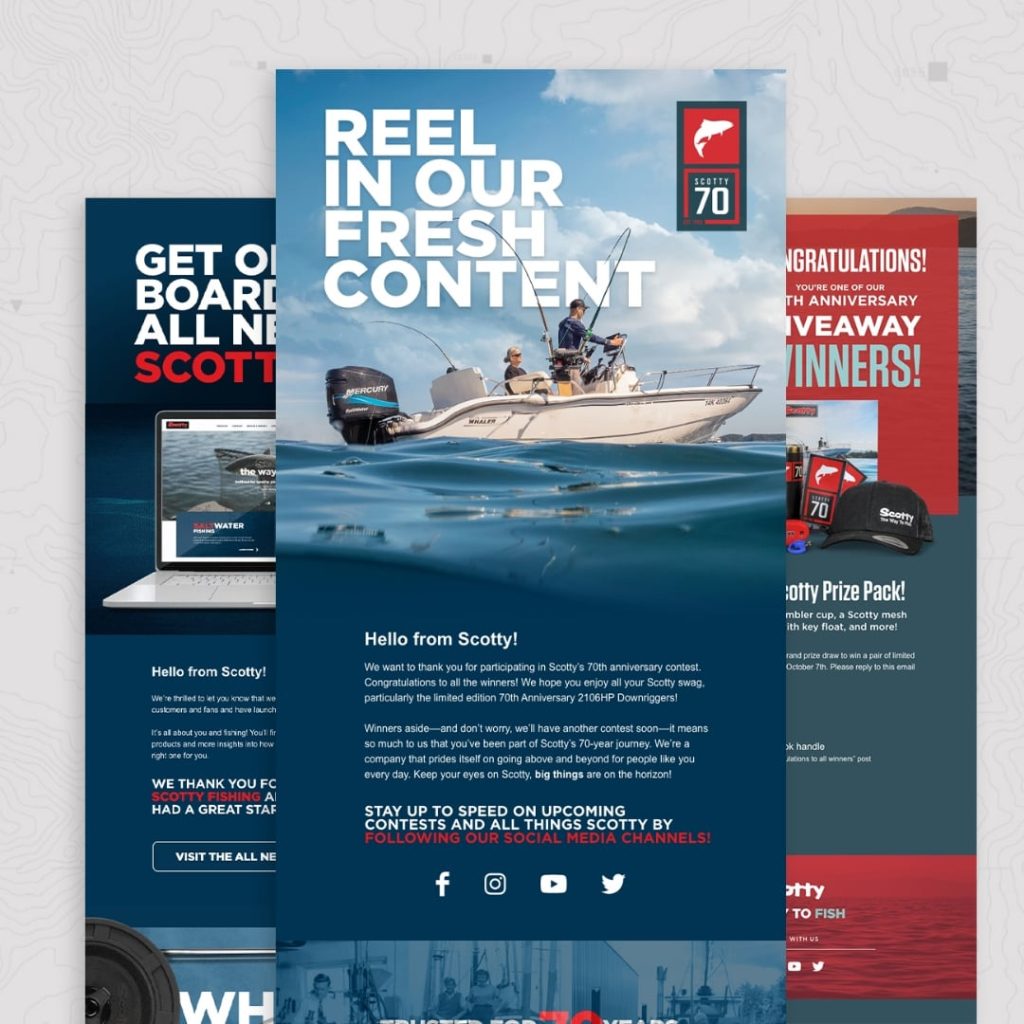 For Scotty's 70th anniversary, we designed and launched a dedicated microsite. Our campaign utilized Meta and engaging assets to drive traffic and offer prospects a chance to win prizes.
We partnered closely with the Scotty team and built a new 70th Anniversary micro-site, prepared and launched the 70th giveaway (North America scope) as well as designing and developing their new website. Our partnership with Scotty continues.
Gained 30,167 giveaway entries (email addresses) with an investment of $5,000 at $0.19 per lead.
Drove ad impressions of 1,044,918, reach of 333,358 and engagement of 23,348.
New design, new product landing pages and 500 product pages.