BUILDING A SUBSCRIPTION MODEL AND GROWING AN AUDIENCE FOR COOKING SCHOOL.
SUMMARY
Cooking School with the London Chef is a subscription based online cooking school. Chef Dan Hayes and Operations Manager Micayla Hayes are the founders of what was once a physical location in downtown Victoria.
The London Chef had been operating in a physical location since 2012 and served over 100,000 customers. When the pandemic hit they closed their doors and needed help to move their offering online. They asked M1 Agency to help them build a new brand, website, subscription model, video production, social media content strategy, and launch their new service across North America. All supported by Marketing Automation – Momentum.
RESEARCH & STRATEGY
BRANDING
CONTENT STRATEGY
E-COMMERCE WEBSITE
CAMPAIGNS
MARKETING AUTOMATION
VIDEOS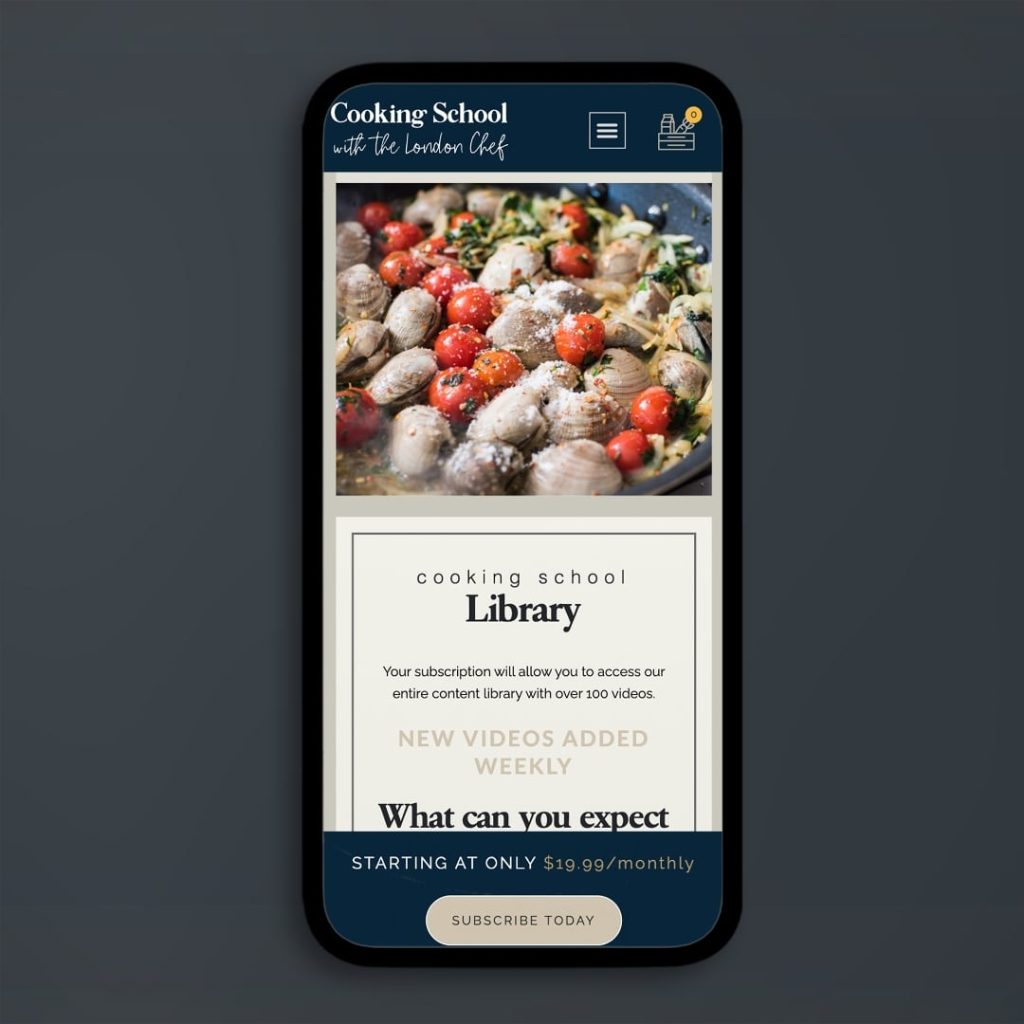 We developed a new website for Cooking School to reflect their leading position in the industry and accommodate the new subscription-based model. The website included e-commerce functionality and a dedicated section for Cooking School members, featuring high-quality video content and a focus on enhancing user experience.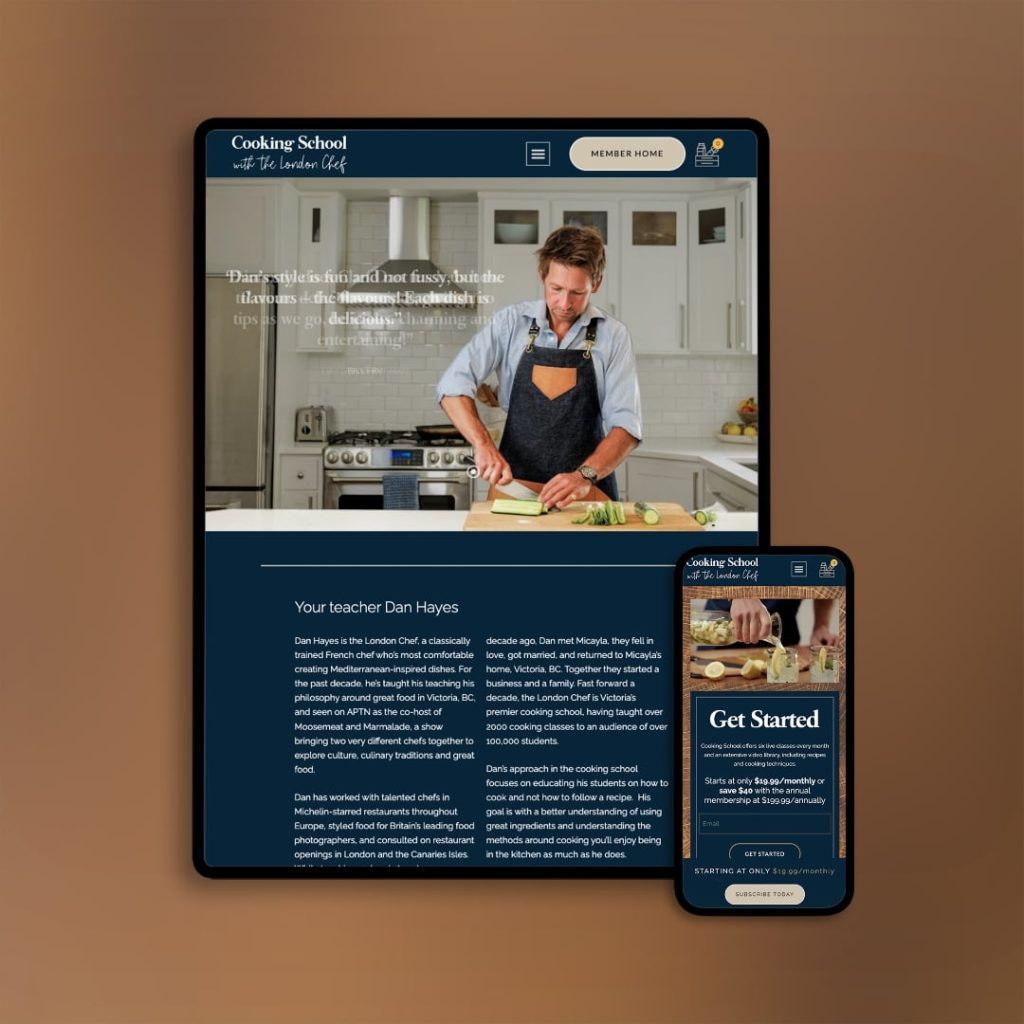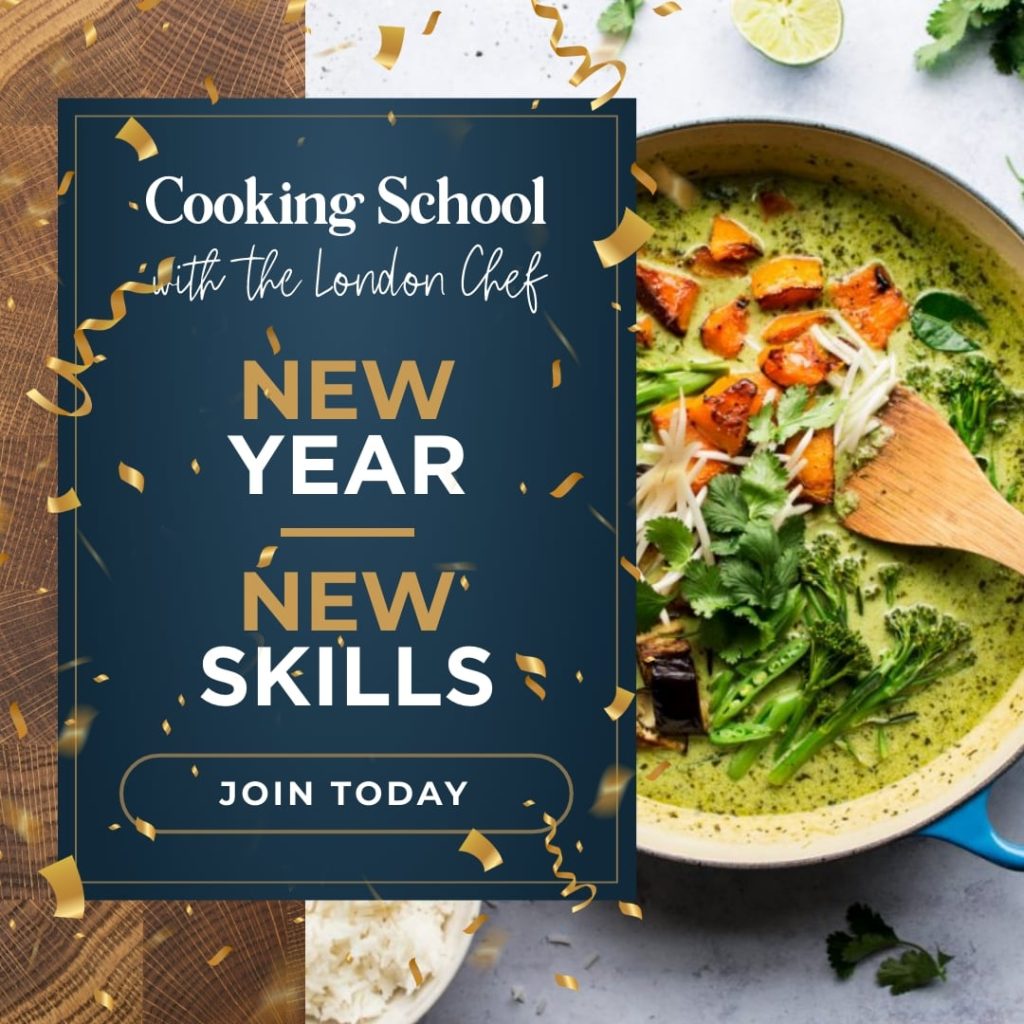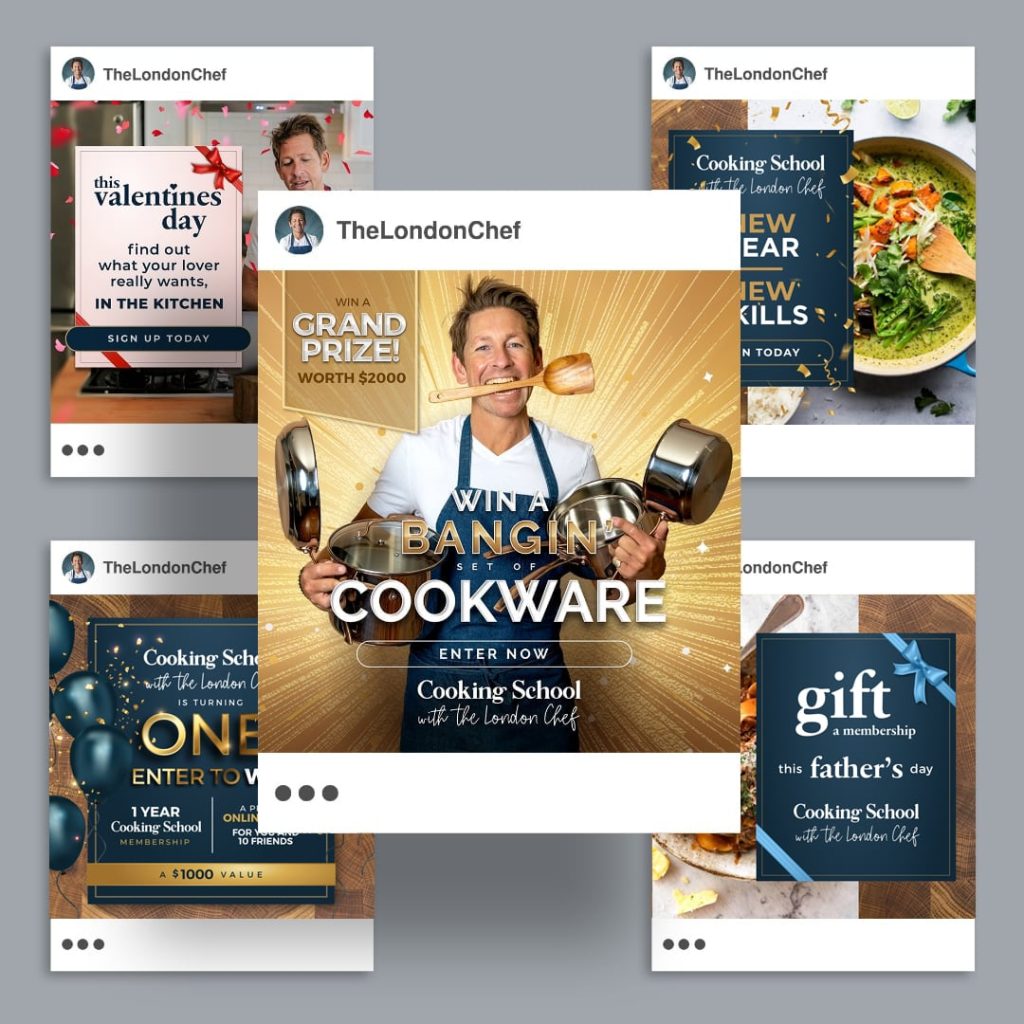 To launch the new subscription-based model, we collaborated with Cooking School to create a social media content strategy. This involved setting clear goals, identifying target audiences, uncovering audience insights, and determining content categories for our social channel asset development.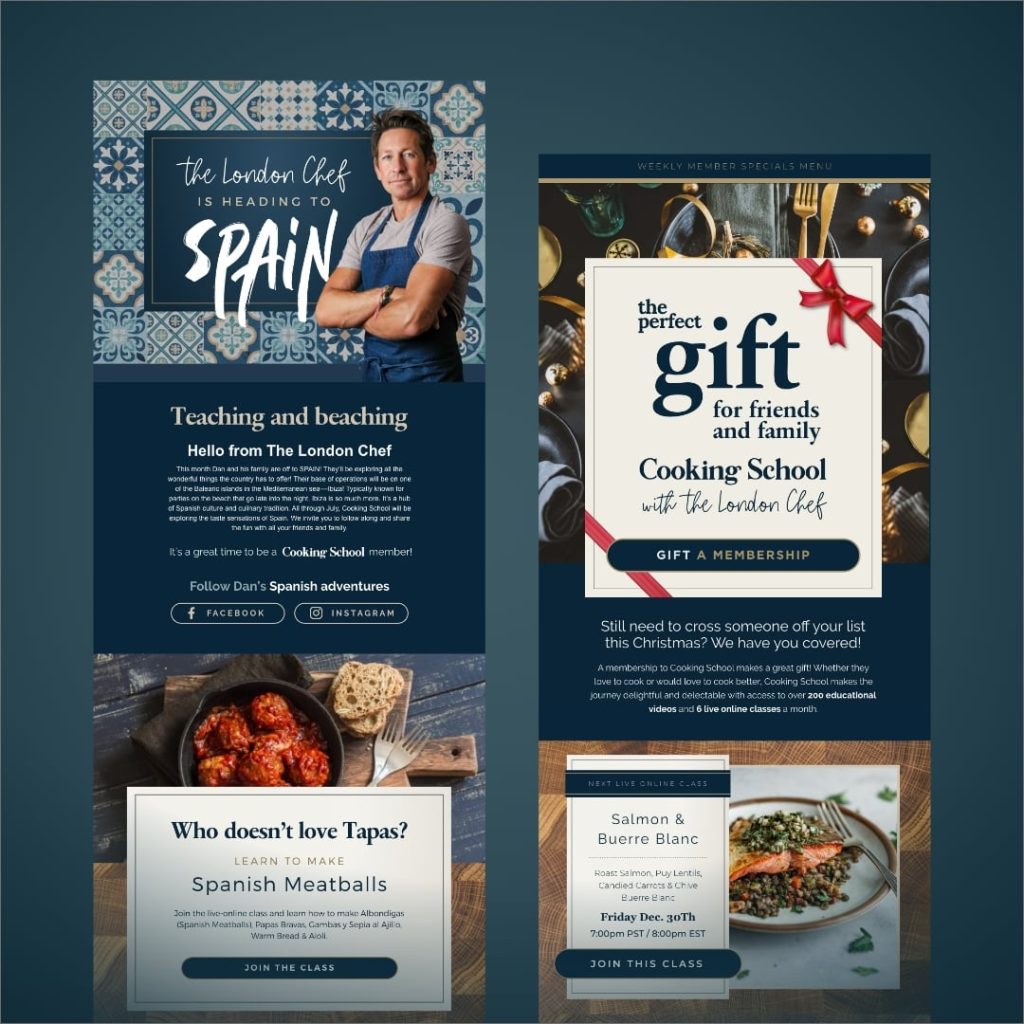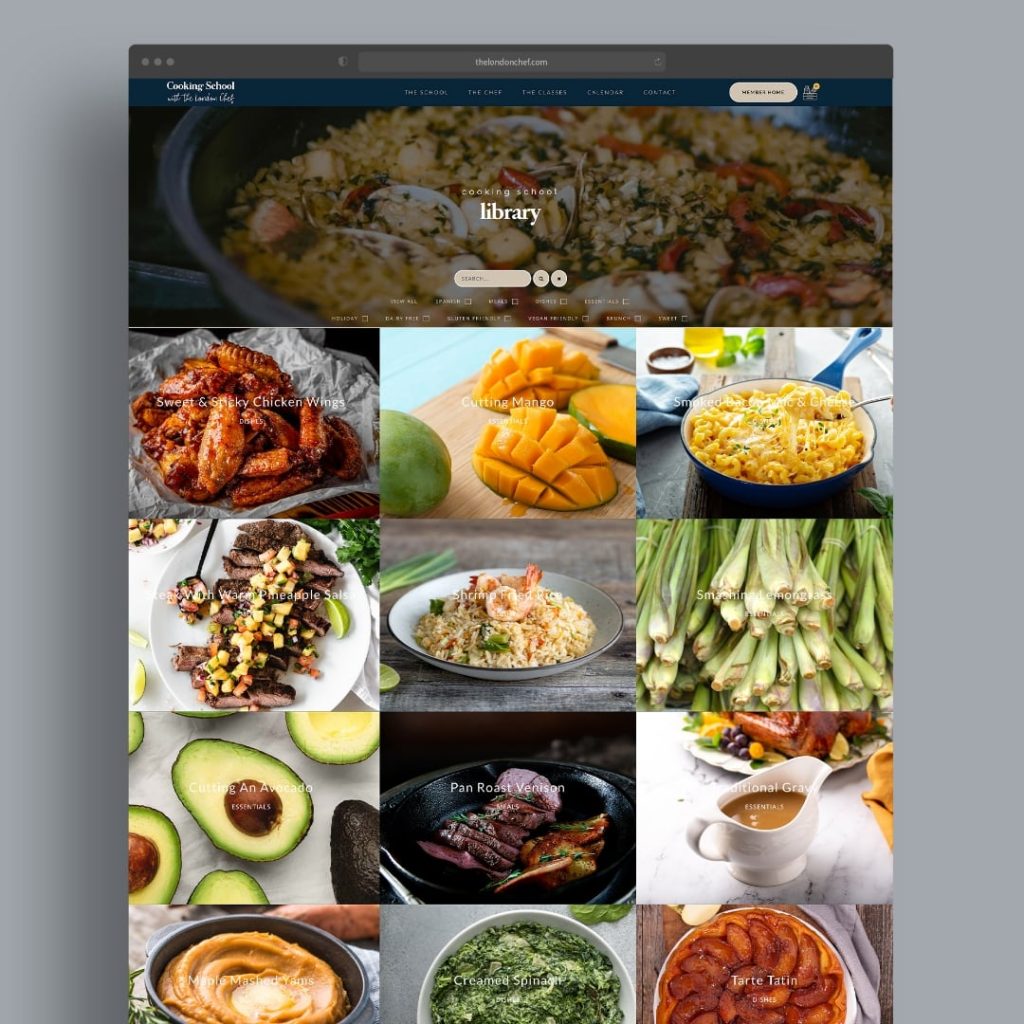 From the outset, we recognized Cooking School as a premium offering with a focus on high-quality and high-production value. In collaboration with Cooking School, we meticulously planned an extensive video library covering a wide range of topics for all learners.
We delivered their new brand, new website and new online subscription system. We supported the pricing model and launched the business in October 2021 across North America with 40 videos in the library. We continue to optimize and improve the site and run campaigns on a monthly basis. Our partnership with Cooking School continues.
Built a new brand – delivered on time.

New website and subscription system


200+ videos in library.

Built mailing list of 7,500.

200 members in the first 2 months.